New York City is the Mecca for live entertainment, infamous for theater on and off Broadway, and there's no need to leave the kids home. A multitude of stage shows appeal to both children and adults.

Off Broadway shows include the vibrant and energetic "Blue Man Group" at the Astor Place Theatre in NOHO. Three zany non-verbal men in blue conjoin comedy, heavy percussion, illusion and color using such props as food, paint and man-size cell phones for a thrilling, novel experience. The stentorian performance where blue men jump over seats and invite volunteers up on stage enthralls audiences of all ages. Also highly acclaimed is "The Lion, the Witch and the Wardrobe" at St. Luke's Theatre on 46th Street off Eighth Avenue. Based on a children's classic by C.S. Lewis, actors tell this enchanting story of evil versus love where children find a magical world through an extraordinary wardrobe. At the Orpheum Theatre on Second Avenue, see "Stomp" for an ebullient percussion performance with inventive paraphernalia such as garbage cans and broomsticks. Because the volume is high, children under four years old are prohibited, but your teenagers will love it.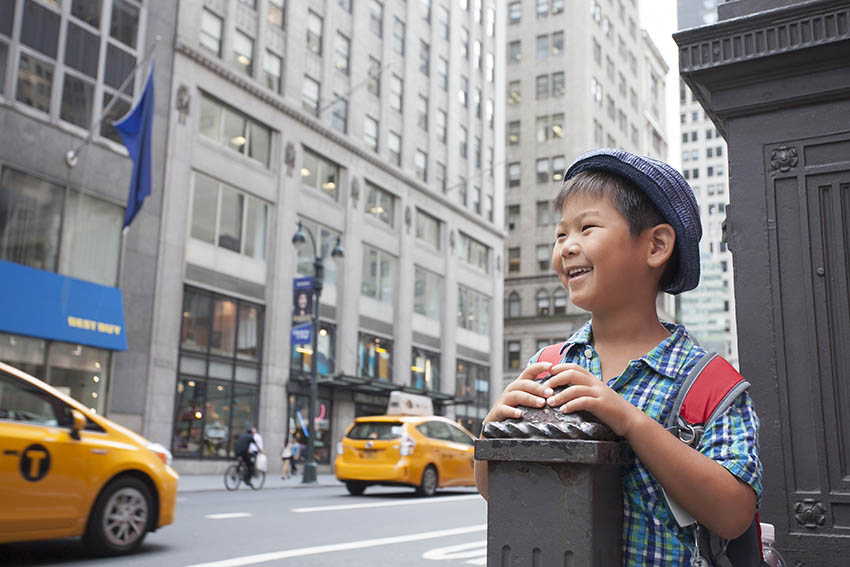 One of the most popular Broadway shows is "The Lion King" at the Minskoff Theatre. The performance is rich in costumes, dance and music. The touching story line and Elton John songs appeal to adults as well as children. "Aladdin" at New Amsterdam Theatre is another high-energy Broadway blockbuster based on Disney animation. "The SpongeBob Musical" opens on Broadway February 1, the venue to be announced. Originating from Nickelodeon, this cartoon character is every child's delight. Coming off a run in Chicago, the musical features juggling, bicycling, hip-hop, tap and skateboarding on stage. "School of Rock The Musical," a movie-turned-Broadway musical comedy with a kid rock band, is playing at the Winter Garden Theatre. "Wicked" is playing at the grandiose Gershwin Theatre, which has been newly renovated. The show puts a new spin on "The Wizard of Oz" with all the theatrics of the classic film.

Before purchasing tickets, check out Kids' Night on Broadway, an event on February 28. This is an official program by The Broadway League offering anyone age 18 and under, who is accompanied by a full-paying adult, a free ticket to select Broadway shows. The program includes special offers for dining, events and activities. Take advantage of this opportunity to paint the town red with the entire family.