Desserts can be the grand finale of a meal, make a solo performance as a special treat, stand in as the panacea for a bad day, or serve to recognize a special occasion. Whatever the reason for a sweet indulgence, New York City takes the cake in its offering of specialty dessert establishments.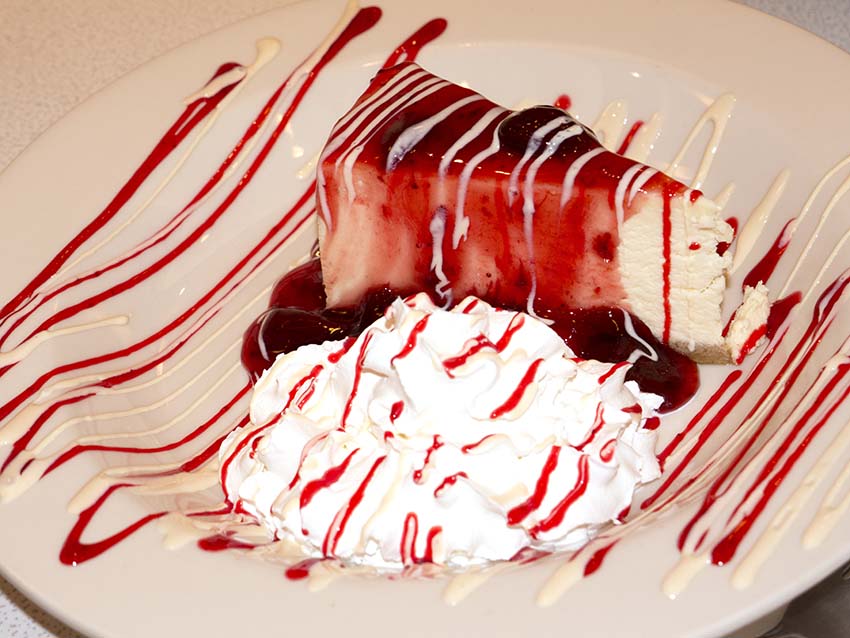 Max Brenner's Chocolate Bar & Restaurant
is the mother ship for chocoholics. It is located at 841 Broadway and is open seven days per week for chocolate decadence at its best. Sweet creations include s'mores crepe, dark chocolate-covered cherry waffles and a fondue for two. Beverages range from Mexican spicy hot chocolate to mocha cappuccino with chocolate cream to strawberry white chocolate smoothie. After dessert, peruse the chocolate shop where you can find a fondue tower, bonbons and special mugs designed to enrich the chocolate experience.
For the cookie monster lurking inside you, visit
Insomnia Cookies
at one of their multiple locations throughout the city. The stores sell accompaniments too, so if milk and cookies is your guilty pleasure, rest assured you can find milk to enjoy with an over-sized, freshly baked, gooey, hot cookie. Better yet, let them deliver these delectable treats to your door. Most stores deliver from noon to 3 a.m. daily.
Junior's cheesecake
is widely acclaimed. Some of the more popular cheesecake varieties are carrot cake, lemon coconut, strawberry and devil's food. White chocolate raspberry recently made its debut in the lineup of these specialty cheesecakes. Junior's Restaurant has been a family-owned business since it opened in 1950, serving Brooklyn menu items along with its award-winning cheesecake. Locations include Grand Central Station and Times Square. For the best Italian cheesecake, go to
Veniero's
on 11th Street between 1st and 2nd Avenues. Here you can also find distinctive Italian pastry such as cannoli, tiramisu and mini pastries.
The allure of cupcakes transcends all rational thought, especially cupcakes found in such New York City bakeries as Crumbs Bake Shop, Billy's Bakery and
Magnolia Bakery
. Magnolia serves classic cupcakes daily and features a wide assortment of variations in its monthly cupcake calendar. The long list of specialty cupcakes in the bakery menu include banana pudding, caramel, confetti, German chocolate and hummingbird. New York City locations include the Upper West Side, Penn Station and Bloomingdales.
Crumbs Bake Shop
sells mini taste-size cupcakes, packaged as a small, medium or large assortment. Their menu also lists cookie bites, and cakes that can run from six inches to a full square sheet with an extensive medley of flavors and themes. Cakes can be prepared with edible photo scans at an additional cost.
Billy's Bakery
specializes in classic American baked goods. There are three charming locations in NYC; Chelsea, Tribeca and The Plaza Food Hall. For a scrumptious breakfast treat, order the banana nut mini loaf, cheddar biscuit or oatmeal cranberry scone.
Every now and then, a little self-indulgence serves as a reminder that life is sweet. We all need that. A visit to any of the above eateries will be the icing on the cake of your day.
When you're ready to try something a little different,
Russ and Daughters
, one of New York's best new restaurants offers unique choices such as Halva Ice Cream offered in Halva, salted caramel and honey flavors. Another dish worth considering is the babka french toast made with chocolate babka, sour cream, and berries.