Welcome To New York
ABA/IDEAL is proud to be a preferred provider to Trevanna offering 24 hour doorman / concierge fully furnished luxury high rise apartments.
We pride ourselves on finding out guests the right unit at the right price. New York City furnished housing is a comfortable and cost effective temporary living arrangement for relocating employees and other travelers. Transition is challenging whether a move is national or global, professional or personal, alone or with accompanying family members. While a hotel may suffice for a few days, furnished apartments are well-equipped to fill the entire gap between arrival at the destination and moving into a permanent home.
Preferred housing provider for the entertainment industry
At ABA/IDEAL, we understand the need of multiple apartments in the same building for large groups. Close proximity to each other and to the venue is critical to assiduous production teams and ancillary staff. We customize housing for your crew and stars, recognizing the need for privacy, security and comfort in addition to budget compliance.
Entertainment, TV shows, motion pictures and live theater are integral to the New York landscape, requiring unique housing facilities that cater to actors, videographers and gaffers as well as wardrobe, hair and makeup support. Hours are long, and the lines between working and socializing are sometimes blurred. Apartments should be conducive to business entertainment as well as solitude.
Accommodating the entertainment business for the past 20 years successfully is credited to a discreet and dogged staff entrusted to ensure the delivery of an oasis from the spotlight. Throughout the city, each apartment showcases attention to detail with quality and high-end features, from the fresh linen and plush furnishings to the updated kitchens and bathrooms. When dining out becomes tiresome, be assured the kitchen is fully stocked with cooking apparatus.
Lighting is strategically placed to create an inviting environment. Amenities include expanded cable service, health club membership and high-speed wireless internet. Technical equipment includes TV, DVD and an iPod docking station. Bi-weekly service is standard. Weekly maid service is exclusive to Trevanna clients. There are apartments with private balconies, and we offer pet-friendly buildings to guests who bring their furry friends on location.

When filming, recording or post-production work extends into the boroughs, consider our Brooklyn inventory, situated close to the studios and available as a more cost effective housing solution than Manhattan. Each property is characteristic for its salient attributes. The upscale Avalon Brooklyn Heights on Montague Street delivers 24-hour concierge service, a stunning Manhattan vista, on-site parking and a state-of-the-art fitness center. The neighborhood is trendy, and the streets are lined with eateries, shops and night life. The Brooklyner on Lawrence Street presents a rooftop sundeck, on-site valet parking and a media/theater room. Nearby is DUMBO (Down Under the Manhattan Bridge), a neighborhood with cobblestone streets that serves as an inspiring Mecca for artists and musicians. City Tower on City Point is pet-friendly and encompasses private event space as well as on-site shops, restaurants and a multiplex cinema.
Each extended-stay option is replete with luxuries and conveniences that enable guests to unwind, relax and refresh in between performances, rehearsals, promotional events and social commitments. Entertainment professionals and supporting practitioners have enough hurdles to overcome while on location. Temporary housing should not be one of them.


Furnished With Everything You Need
Our apartments are comprised of one to three bedrooms with complete linen and bedding sets; washer and dryer; updated bathroom; and wireless Internet access. Each suite includes a kitchen fully stocked with cookware, dishes and cutlery, which is conducive to preparing familiar meals and avoiding the expense of dining out. Units are large enough for work, study and entertaining a few guests. Some include a private balcony to overlook the beautiful city.
What's included with every apartment:
TV's, DVD and IPOD Docking station
Fully equipped kitchens with microwave and dishwasher
Laundry facilities on premises
All major credit cards accepted (3% added if this option is used)
Plus free:
Weekly maid service (Trevanna Clients Only)
Expanded Cable Service
Health Club Membership
High Speed Internet-Wireless

Take a virtual walk though one of our units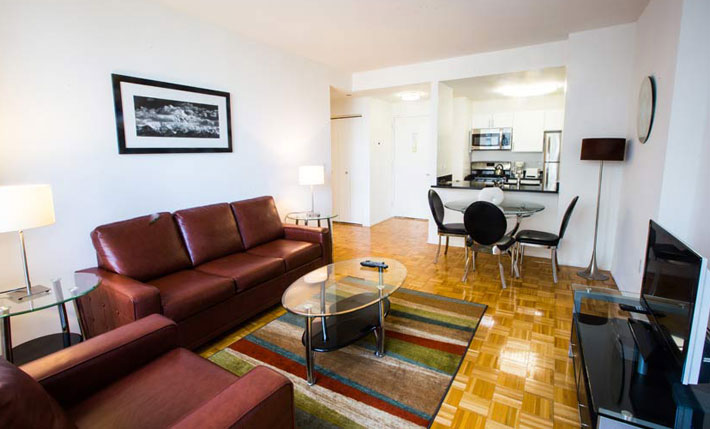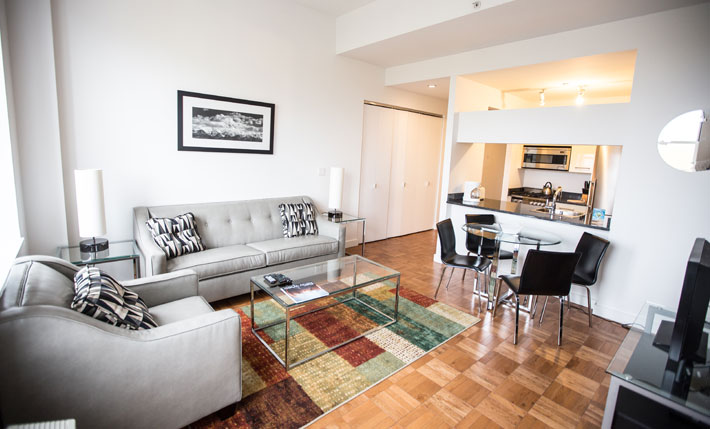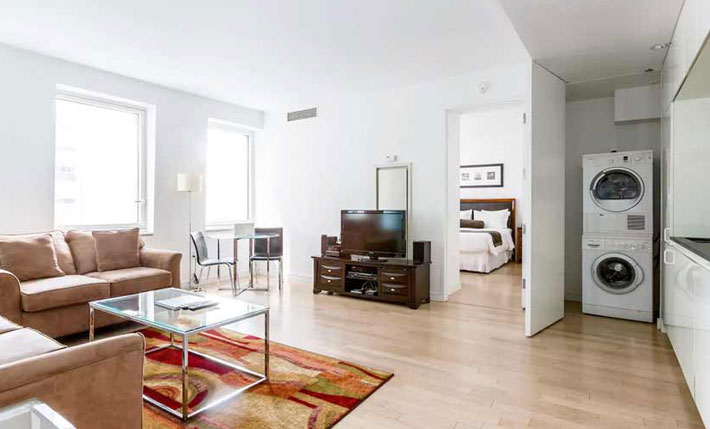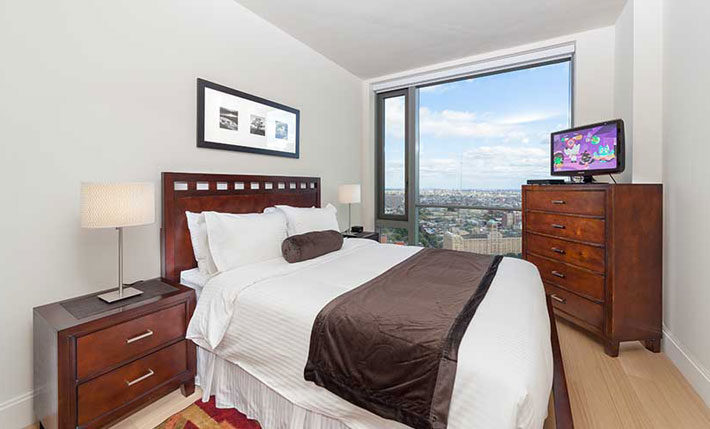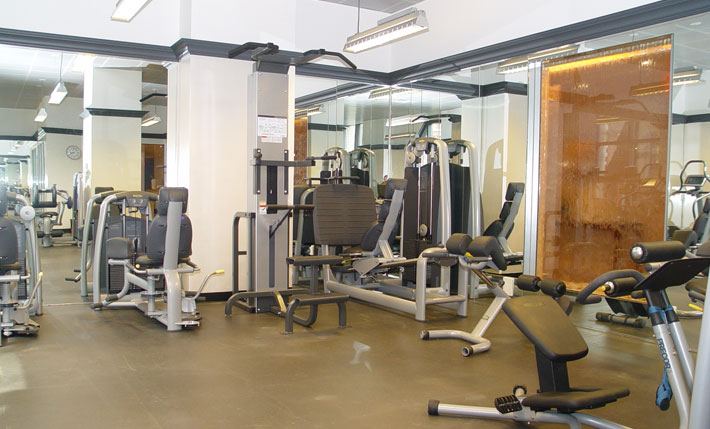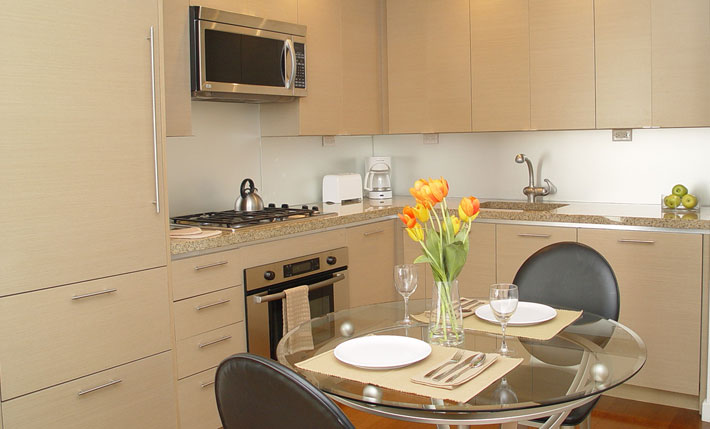 All Over New York
We offer short terms leases in both
Brooklyn
and Manhattan, including
Midtown West
,
Midtown East
,
Upper West Side
,
Upper East Side
,
Chelsea
, the
Financial District
.
3 per page

5 per page

10 per page

view all