New York's Anti-AirBnB Law Will Raise Hotel Prices
Background: The "New" Law
November 10, 2016
New York State's recently passed law banning the advertisement of short term rentals on AirBnB, or anywhere else, is controversial to say the least. The law, signed by Governor Andrew Cuomo in October 2016, bans anyone from advertising the short-term rental of entire, furnished apartments in New York State.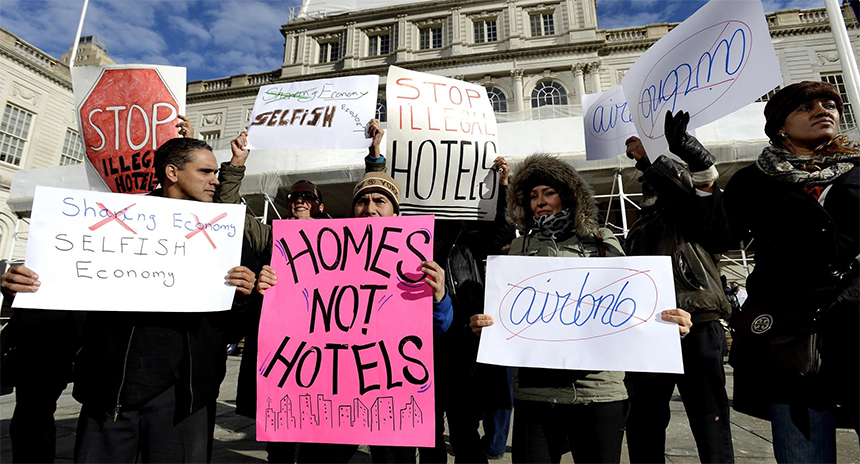 Additionally, it states that no one can advertise the rental of a full apartment if that rental period is less than 30 days. In other words, it is illegal to even post the advertisement, something many argue is a violation of the First Amendment. This effectively updates an existing law of six years that bans the rental of apartments for less than 30 days. However, enforcement of this law has been lacking and it is the goal of the amendment banning the advertisement of these short term rentals to put a stop to the illegal rental of apartments. Anyone caught advertising these no-fee rentals will face fines of as much as $7,500.
The Impact on the NYC Hospitality Market
Those in support of the new law say it will make a positive difference in the New York housing market. However, there is also the issue of hotel prices: Hotels were seeing competition from the short-term rental of apartments in New York City, which affected their bottom line. Now that the law has been passed, many believe NY hotel prices will increase.


This belief was compounded by a remark made by Mike Barnello, CEO of LaSalle Hotel Properties, who said in reference to the new law and the hotel industry that it "should be a big boost in the arm for the business, certainly in terms of the pricing." Both AirBnB and its supporters have argued that hotels will now be able to raise their prices.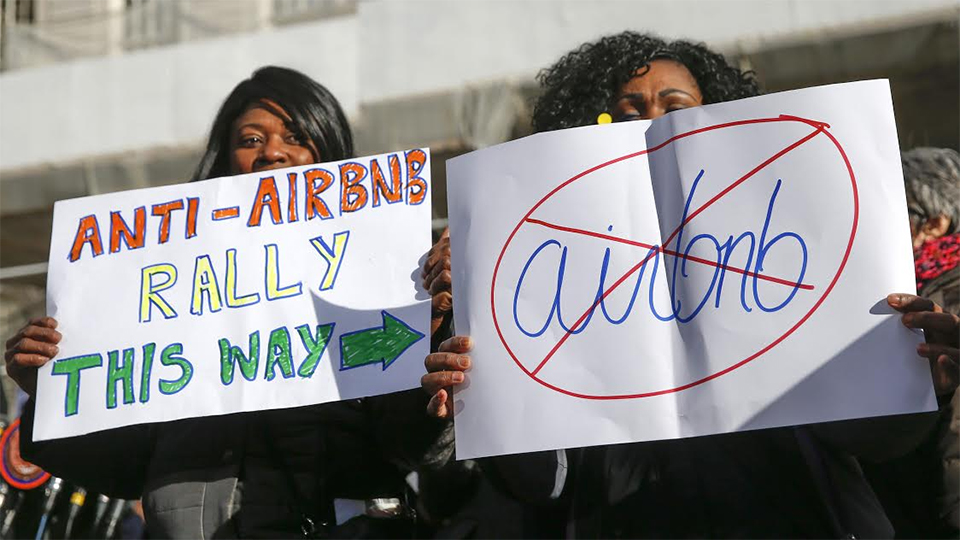 Hotel Prices Will Increase
Business Insider reported earlier this year that there are differences in the cost of accommodations between AirBnB rentals and hotel rentals, but hotels are not always more expensive. In many cities across the U.S., particularly in the south, AirBnB costs are actually higher than that of hotels. However, this is not the case in New York City, where the cost of AirBnB short term rentals has been significantly lower than the cost of staying at a hotel.


Just how different the cost of an AirBnB rental and hotel room are is exemplified in recent hospitality industry reports. In a report compiled by HVS Consulting & Valuation and released by the Hotel Association of New York City, it proves that AirBnB has cost the hotel and lodging industry in NY City a whopping total of $2.1 billion. Direct revenue loss for one year was $450 million. In addition, Marketwatch reported in 2015 that hotel prices were expected to decrease as a direct result of AirBnB's success.


With the new law banning the advertisement of short term rentals, many who would have found accommodations on AirBnB will have no alternative than to turn to the hotels to book their stay in New York. This will automatically increase the bottom line for hotels throughout the city.


With the competition from AirBnB for brief visits out of the picture, it is reasonable to assume that an increase in hotel prices will occur. Since the new law just went into effect as of November 1, only time will reveal its true effect on the hospitality industry; consumers might find they will have to dig a little deeper for a stay in New York City.